WHAT IS THE NATIONAL BANK ACCOUNT NUMBER(UBAN)?
UBAN stands for National Bank Account Number. UBAN, is constructed according to the standards and will be used as a replacement for account numbers. Local Banks will construct UBAN for each account according to these standards.
WHAT IS THE AIM OF UBAN STANDARDS?
The aim of the UBAN standards is to set and impose standards for the structure of UBAN and to make money transfers faster to valid account numbers.
HOW IS THE UBAN STRUCTURED?
The UBAN consists of 28 alphanumeric characters which are unique to each account. Branches of Turkey Banks will use IBAN which consists 26 alphanumeric characters. The chart below shows the structure of UBAN.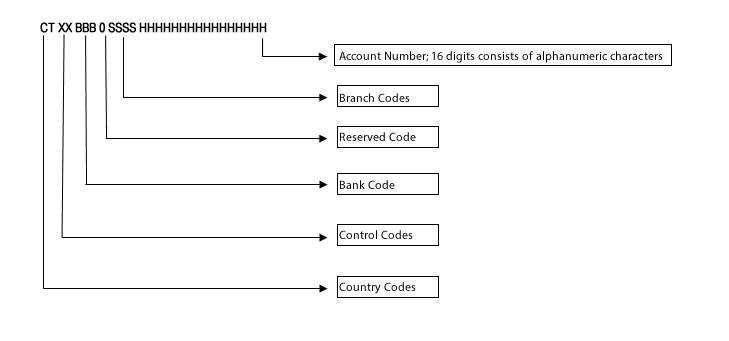 UBAN IN DOCUMENTS:
The UBAN is written on your account statements and Bank's vouchers. When printed it is expressed in groups of four characters separated by a single space.
UBAN VALIDATION:
The UBAN number will be used within the boundaries of the TRNC for domestic money transfer transactions (EÖS). Branches of Turkey Bank's will use IBAN while doing money transfer through EÖS system.
The UBAN imposes a regular format sufficient for account identification and contains validation information to avoid errors of transcription.
You can use the tool "UBAN INQUIRY" on our web page to generate UBAN for the given branch and account number.